Kit de herramientas para generar nuevos clientes.
230 descargas en un dia
Las ventas son más difíciles que nunca... la manera en que se vende cambia todo el tiempo..
Como representante de ventas, cada vez tienes más responsabilidades, tus prospectos están bien informados y tienes más competencia que nunca. En un día normal se espera que busques prospectos, establezcas una comunicación franca y útil con ellos, monitorices y registres tu actividad, cierres tratos y crees informes para documentar tu éxito.
Todo esto es suficiente para hacer que cualquiera se dé por vencido y busque otro trabajo.
...pero nunca antes habían sido tan emocionantes
Si tienes la mentalidad correcta, significa que cuentas con lo necesario para cambiar las reglas del juego en las ventas. ¿Cómo lo logras?
Presta atención en lugar de hablar, aprende en vez de informar y ayuda en lugar de imponer. Esta técnica se conoce como ventas inbound,
y el primer paso del proceso es utilizar el kit de herramientas adecuado y el coaching correcto, aquí entramos nosotros con Ramping Rapid un programa super rapido para que vendas mas rapido.
¿Necesitas ayuda para ponerte en contacto con tus prospectos, recolectar más información o mantener un proceso organizado?
Recopilamos algunos de nuestros mejores recursos de ventas en nuestro programa Ramping Rapid para lograr tu objetivo de ventas
con el que podrás conseguir tu propósito.
Este kit gratuito incluye:
Lista de comprobación para llamadas para generar clientes nuevos que funcionan, siguelos al pie de la letra y venderás más.
Un proceso de ventas efectivo que te acelera tus ventas agresivamente.
Un pronóstico de venta es la estimación o previsión de las ventas de un producto (bien o servicio) durante un determinado período futuro.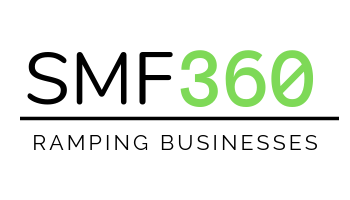 Note: It is our responsibility to protect your privacy and we guarantee that your data will be completely confidential.